July Membership Meeting - on a Saturday!
July's membership meting will be held in the Wolkoff Garden on Saturday, July 19, 11:30 AM
- Joe Lysik will provide hands on dahlia care demonstrations and advice.
- A perennial swap will be held conveniently at the garden that day so put aside any divided perennials you may wish to swap or donate
The August membership meting will be held in the
Carriage House on Thursday, August 21, at 7:00 PM
Relax and enjoy the garden!

LIDS Summer Picnic in the Wolkoff Garden
Saturday, August 2 at 1:00 PM
(Check the website and your email before you
leave for the picnic if the weather is questionable)
(Rain date, Sunday, August 3)
The LIDS Annual Picnic is held next to the Wolkoff Garden, under the big maple tree. This is a wonderful way for our volunteers to wander through the garden which is in full bloom, relax with your guests and enjoy good food.
Please bring a covered dish, dessert, or salad to share (for about six people) and folding chairs. Please coordinate with Patrick to make sure we will have a sufficient number of main dishes and so that they can all be set out before dinner is served.
(A sign up sheet will be available at the July meeting) Sternos and all condiments, paper products, and soft drinks will be provided.
Contact Patrick Schildt with questions.)

Picnic Parking
When parking in our Garden parking slots please be considerate of members who will be unloading food and also those of us those with limited mobility. It is no longer permissible to park along the park road; there is ample head in parking, in the grass, starting at the end of the chicken houses.

Picnic Raffle Table!
Members who have garden produce, jam, flowers, plants, or homemade items you would like to share, please bring it for the picnic raffle table.

Fundraising
As we prepare for our upcoming shows, we are looking for vases of any and all sizes. Big, small, clear, any color vase is appreciated. They can be left in the barn anytime it is open.

Parking Permits Needed to Park at the Wolkoff Garden
Parking permits are now required for all LIDS volunteers parking at the dahlia garden. Volunteers who have not received a permit should ask for one at the dahlia garden and display it each time you park there.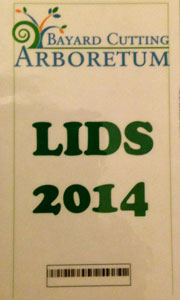 Tip! – Have your permit laminated at a local office supply store for under $2

LIDS Iron-on Patches Available
You can purchase LIDS iron-on patches at our next membership meeting,
they are three (3) patches for $5.


LIDS Photo Contest!
The garden is in bloom, if you are a photographer at any level (beginner, intermediate or professional) you can enter the LIDS Photo Contest held in October.
More details in upcoming newsletters.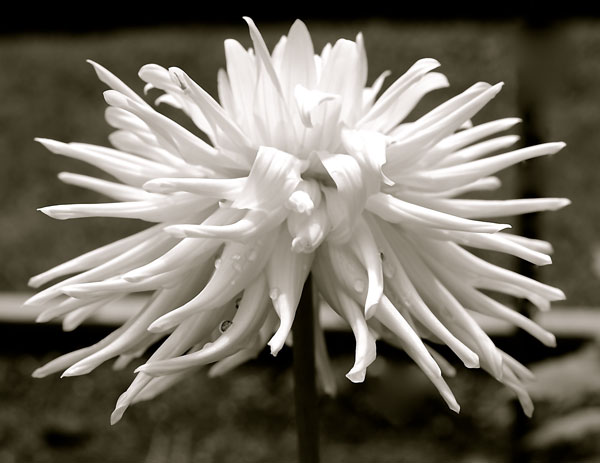 Saturday Mornings at the William Wolkoff Garden
Each Saturday during the dahlia season (typically late March to November, unless otherwise notified) our volunteers meet at 9:00 AM at the William Wolkoff Dahlia Garden in Bayard Cutting Arboretum.
Under the leadership of the Garden Director Joe Lysik, our volunteers support the garden by preparing the tubers for planting, maintaining the garden during the bloom times, through the digging up the tubers at the end of season, this is a hands-on learning experience, all are welcome. Work in the garden is followed by coffee and cake at 11:00 AM.

Monthly Meetings
Meetings are held year round, on the third Thursday of the month at the Bayard Cutting Arboretum, located at:
440 Montauk Highway
Great River, NY 11739
Set GPS to these either address: Great River Rd & NY-27A (Montauk Hwy), or
NY-27A & Union Blvd, East Islip NY 11730
www.bayardcuttingarboretum.com

LIDS 2014 Calendar!
The full 2014 LIDS Calendar of Events has been published and
available online at www.longislanddahlia.org/calendar-of-events.asp

Membership
LIDS dues are $20.
You can pay your dues at monthly meetings or mail a check to:
LIDS
P.O. Box 76
West Sayville, NY 11796
New members receive a subscription to our monthly e-newsletter and
three (3) free tubers in when they available in the spring.

LIDS Dahlia Shows
Dahlia growers, whether expert or novice come from all points of New York, New Jersey, Connecticut, Massachusetts and even Rhode Island to display their gardening achievements, hoping to reach the prestigious Court of Honor. Because the cooler weather brings out their vibrant colors, these regional shows are held in September and October when Dahlias are at their peak. The shows are held in the lower level of the Carriage House at the Bayard Cutting Arboretum in August and October of this year. See the calendar for dates.

Resource Links
Bayard Cutting Arboretum Horticultural Society

Executive Board
President - Joe Laundrie
Vice-President - Maureen Burford
Treasurer - Joe Lysik
Website Director - Carol Jansch
Recording Secretary - Dee Cunningham
Hospitality - Patrick Schildt
Membership - Millie Canzoneri
Fundraising Chair - Kelly Abercrombie
Corresponding Secretary/Newsletter - Carol Jansch
Garden Director - Joe Lysik
Associate Garden Directors -
John Canzoneri, Ted Gollatz, Gene Murtha, Mike Kehl and Lenny Nicolosi
NADC Representatives - Joe Laundrie / Jim Micheels
ADS Representative - William Bushman
Show Chairperson - Joe Laundrie
Evaluation - Dennis Kirchner
Wolkoff Dahlia Garden Design - William Wolkoff