President's Message
by Joe Laundrie
It has been an honor and a privilege to serve as your President for the past three years. I am grateful for all of the help and support our volunteers provide to continue to make our dahlia garden the great success that it is. We had an awesome year, from the benching up in the spring, to the planting, to the blooms and the shows and then on to the big dig, it took a huge team to make this all happen. The expanded Wolkoff Garden enjoyed a large number of visitors this year and it was fantastic to see the crowds being awed by the blooms. Our last event for the year is our Holiday Party, I hope to see you all there, please come and enjoy the food and festivities and time with friends. See you at the party and in the garden.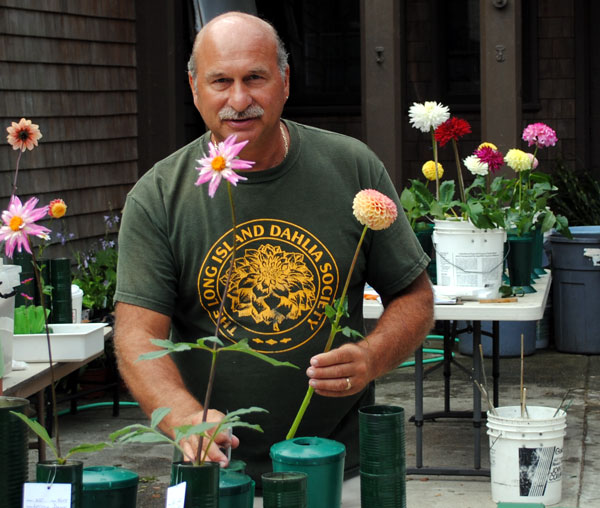 Membership Meeting and Holiday Party!
Thursday, December 18, 2014
Setup Crew Arrives at 5:00 PM
Dinner Served at 6:30 PM (arrive 30 min prior to set up your hot dish)
The "After Party" is a Cleanup Crew - please volunteer to stay after the festivities, many hands make light work.
Upper Carriage House, Bayard Cutting Arboretum
Grab Bag!
Join in the Grab Bag, bring a gift (up to $15 value) get a gift. Grab bag gifts should be marked if it is a male or female gift or it can be a general gift.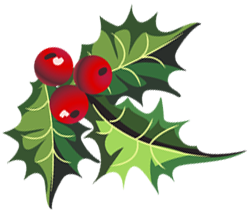 LIDS By Laws Change
by Dee Cunningham
At the 11/20/14 LIDS Membership Meeting, a change in Article 2, Section 6 of our By Laws was unanimously approved by those in attendance. The following is the section as stated and then the change:
LIDS By Laws, Article 2: Goals and Objectives: Section 6: To extend people's knowledge of dahlias through educational and outreach programs, to publish a MONTHLY NEWSLETTER, and to maintain a website. MONTHLY NEWSLETTER will be changed to read QUARTERLY NEWSLETTER.

Get Well Soon!
LIDS member Patrick Schlidt is home from the
hospital and we wish him a speedy recovery!

LIDS 2015 Membership Dues – Now overdue!
2015 Long Island Dahlia Society membership - $20 per family.
2015 American Dahlia Society membership:
$24 per person (includes one (1) copy of the ADS Dahlia Guide) or
$27 per family (includes two (2) copies of the ADS Dahlia Guide).
Please make out check to "LIDS"
Give your check to Millie Canzoneri, Membership Chair, or
Pay by Mail to LIDS, PO Box 76, West Sayville, NY 11796.
Changes to your address, telephone number, or e-mail address? Please include with your dues.

Saturday Mornings at the William Wolkoff Garden
Each Saturday during the dahlia season (typically late March to November, unless otherwise notified) our volunteers meet at 9:00 AM at the William Wolkoff Dahlia Garden in Bayard Cutting Arboretum.
Under the leadership of the Garden Director Joe Lysik, our volunteers support the garden by preparing the tubers for planting, maintaining the garden during the bloom times, through the digging up the tubers at the end of season, this is a hands-on learning experience, all are welcome. Work in the garden is followed by coffee and cake at 11:00 AM.

Monthly Meetings
Meetings are held year round, on the third Thursday of the month (unless otherwise noted on the LIDS calendar) at the Bayard Cutting Arboretum, located at:
440 Montauk Highway
Great River, NY 11739
Set GPS to these either address: Great River Rd & NY-27A (Montauk Hwy), or
NY-27A & Union Blvd, East Islip NY 11730
www.bayardcuttingarboretum.com

LIDS 2015 Calendar!
The 2015 LIDS Calendar of Events will be published and available online at www.longislanddahlia.org/calendar-of-events.asp in January 2015.

Membership
LIDS dues are $20.
You can pay your dues at monthly meetings or mail a check to:
LIDS
P.O. Box 76
West Sayville, NY 11796
New members receive a subscription to our monthly e-newsletter and
three (3) free tubers in when they available in the spring.

LIDS Dahlia Shows
Dahlia growers, whether expert or novice come from all points of New York, New Jersey, Connecticut, Massachusetts and even Rhode Island to display their gardening achievements, hoping to reach the prestigious Court of Honor. Because the cooler weather brings out their vibrant colors, these regional shows are held in September and October when Dahlias are at their peak. The shows are held in the lower level of the Carriage House at the Bayard Cutting Arboretum in August and October of this year. See the calendar for dates.

Resource Links
Bayard Cutting Arboretum Horticultural Society

Executive Board
President - Joe Laundrie
Vice-President - Maureen Burford
Treasurer - Joe Lysik
Website Director - Carol Jansch
Recording Secretary - Dee Cunningham
Hospitality - Patrick Schildt
Membership - Millie Canzoneri
Fundraising Chair - Kelly Abercrombie
Corresponding Secretary/Newsletter - Carol Jansch
Garden Director - Joe Lysik
Associate Garden Directors -
John Canzoneri, Ted Gollatz, Gene Murtha, Mike Kehl and Lenny Nicolosi
NADC Representatives - Joe Laundrie / Jim Micheels
ADS Representative - William Bushman
Show Chairperson - Joe Laundrie
Evaluation - Dennis Kirchner
Wolkoff Dahlia Garden Design - William Wolkoff