Holiday Party
Thursday, December 17, 2015
Bayard Cutting Arboretum - Upper Carriage House
Bring a covered dish or dessert to share
Sternos and racks provided as well as paper products
Setup at 5:30 PM
Party begins at 6:30 PM
Questions? Call Patrick Schildt at 631-563-8787
LIDS members and their family and friends are welcome!
Grab Bag
Participate in the grab bag table!
Bring a new "garden themed" gift or gift card, up to $15
Bring something you would like to get yourself!
(No alcohol)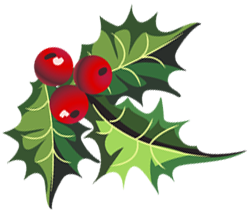 LIDS 2016 Membership Dues - It's Time!
Long Island Dahlia Society dues are due, the cost is $20.
Optionally you may also join the American Dahlia Society (ADS), dues are also payable at this time:
ADS Individual $24 (includes one (1) classification book and the four (4) quarterlies)
OR
ADS Dual - Two (2) memberships to a single address $27 (includes two (2) classification books and the four (4) quarterlies)
You can pay in person by cash or check at our next meeting
or pay by mail by sending a check to:
LIDS
P.O. Box 66
West Sayville, NY 11796
Make all checks (including those with ADS membership)
payable to "Long Island Dahlia Society"

Resource Links
Bayard Cutting Arboretum Horticultural Society

Executive Board
President - John Canzoneri
Vice-President - Ted Gollatz
Board Member - Maureen Buford
Treasurer - Joe Lysik
Newsletter Editor - Carol Jansch
Recording Secretary - Dee Cunningham
Corresponding Secretary - Millie Canzoneri
Hospitality - Patrick Schildt
Membership - Millie Canzoneri
Fundraising Chair - Kelly Abercrombie
Fundraising Co-Chair: Debbie Gangone
Corresponding Secretary/Newsletter - Carol Jansch
Garden Director - Joe Lysik
Associate Garden Directors -
John Canzoneri, Ted Gollatz, Gene Murtha, Mike Kehl, Lenny Nicolosi, Holly Sisti
NADC Representatives - Joe Laundrie / Ted Gollatz
ADS Representative - William Bushman
Show Chairteam - Joe Laundrie, Lenny Nicolosi, Joe Bonomo
Evaluation - Dennis Kirchner
Wolkoff Dahlia Garden Design - William Wolkoff