January Membership Meeting
Thursday, January 21, 2016
6:30 PM
East Islip Public Library
Dahlia 101 "New Introductions"

February - Wolkoff Garden Work Detail Begins
Saturdays in the Wolkoff Garden
9:00 AM - 11:00 AM
Obtain parking permit / Snow cancels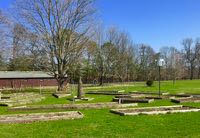 February Membership Meeting
Thursday, February 18, 2016
6:30 PM
East Islip Public Library
Dahlia 101 "How to make Cuttings"

Happy New Year Introductions!
Our first meeting of the year will include a presentation of the new introduction dahlias for 2016. An "introduction" dahlia is one that was started from dahlia seed that was cross pollinated. The result is a new dahlia flower a grower found to be worthy of the years of care, testing, and scoring it takes to be an "official" dahlia of the American Dahlia Society. See a slide show of these new introductions and find out how to obtain them. Keep in mind that LIDS will have tubers available starting in April. What is your favorite dahlia?

Dried Dahlias
LIDS member and photographer Ann Jacobsen dried the dahlias and arranged them for this stunning photograph. Ann simply dries out a bouquet of dahlias that has sat in water for some time. Some cultivators work better then others; she tosses the ones that shrivel up without keeping their color. The cultivars in this bouquet are Bahama Mama, American Dream, Newaukum Honey, and
All That Jazz. Thank you Ann!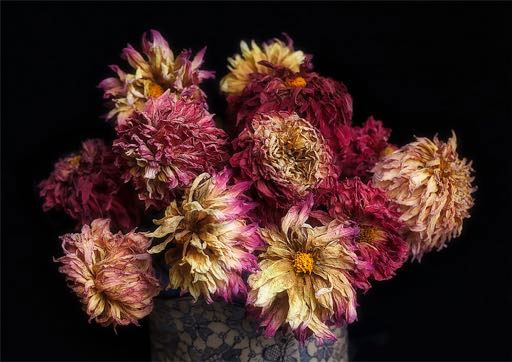 Above: "Dried Dahlias" Arranged and photographed by Ann Jacobsen

Thank you Ray Lackey!
Long time LIDS member and big time dahlia grower Ray Lackey and his family are moving to Michigan. Ray is an avid gardener and a Master Beekeeper. Ray has generously donated many, many beautiful dahlias to our shows and events.
We wish Ray and his family best of luck in their new home.

A Winter Walk in the Arboretum -
Saturday Mornings in January
A docent led walk will be conducted on Saturday January 16th, 23rd and 30th, at 11:00 AM. Dress warmly and start at the Perennial Garden.
In case of inclement weather, check with the the Arboretum operator at
631-581-1002, after 10:00 AM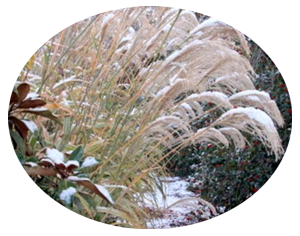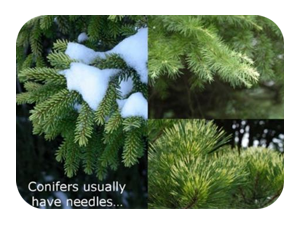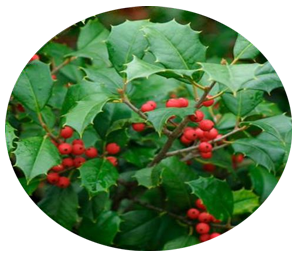 The beauty that surrounds us on Long Island has been preserved for us here at Bayard. Now that the leaves have fallen, an interesting new aspect of the Arboretum landscape is waiting to be explored.

Executive Board
Founder and Garden Designer - William Wolkoff
President - John Canzoneri
Vice President - Ted Gollatz
Treasurer - Joe Lysik
Corresponding Secretary - Carol Jansch
Recording Secretary - Dee Cunningham
Garden Director - Joe Lysik
Membership - Millie Canzoneri
Associate Garden Directors - Ted Gollatz, Gene Murtha, Mike Kehl, Lenny NicolosI, Holly Sisti
Fundraising Chair - Kelly Abercrombie
Hospitality Chair - Patrick Schildt
ADS Chair - William Bushman
Evaluation / Classification Chair - Dennis Kirshner
NADC Chairs - Ted Gollatz, Tom Gangone
Show Chair Team - Lenny Nicolosi, Joe Bonomo, Joe Laudrie
Education - Joe Lysik
Publicity - Debbie Gangone
Website / Newsletter - Carol Jansch
BCA and LIDS Liaison - Maureen Burford
Good & Welfare - Dennis Kirshner

Resource Links